Burgundy pouring scotch is stranger than fiction and likely to give an old school hangover. That could have you feeling bewitched, and up in the air. If you've got other plans the evening of Sunday February 26th, everything must go. Don't be a schmuck and miss Will Ferrell's and Zach Galifianakis' due date as presenters at the 84th Academy Awards®.

Press Release: Will Ferrell and Zach Galifianakis to Present at 84th Oscar® Sunday, February 26

Beverly Hills, CA (February 21, 2012) – Will Ferrell and Zach Galifianakis will present at the 84th Academy Awards ceremony, telecast producers Brian Grazer and Don Mischer announced today. Ferrell and Galifianakis recently wrapped shooting for "The Campaign."

Galifianakis, who was recently seen in "The Muppets," will be making his first Oscar show appearance. His other film credits include "Puss in Boots," "Due Date," "Dinner for Schmucks," "Up in the Air," "What Happens in Vegas," "Into the Wild" and the two "Hangover" films.

Ferrell's film credits include "Everything Must Go," "Blades of Glory," "Stranger Than Fiction," "Talladega Nights: The Ballad of Ricky Bobby," "The Producers," "Bewitched," "Anchorman: The Legend of Ron Burgundy," "Elf" and "Old School."

Ferrell and Galifianakis join a stellar list of previously announced Oscar presenters, including Halle Berry, Rose Byrne, Bradley Cooper, Tom Cruise, Penélope Cruz, Cameron Diaz, Michael Douglas, Tina Fey, Tom Hanks, Angelina Jolie, Milla Jovovich, Ellie Kemper, Jennifer Lopez, Melissa McCarthy, Wendy McLendon-Covey, Chris Rock, Maya Rudolph, Ben Stiller, Emma Stone and Kristen Wiig.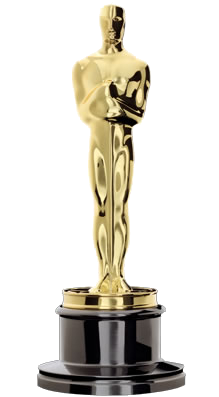 Academy Awards for outstanding film achievements of 2011 will be presented on Sunday, February 26, at the Hollywood & Highland Center®, and televised live by the ABC Television Network. The Oscar presentation also will be televised live in more than 225 countries worldwide.